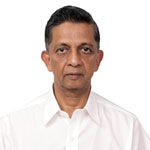 S. Narayan IAS (Retired)
Former Economic Adviser to the Prime Minister
I have known Mr. VijayaKumar over one year now and both me and my wife have taken his advice on investments, especially in mutual funds. I like his approach of assessing the needs of the client, their risk profile and their return expectations before making suggestions. His suggestions are backed by strong analysis and information, and I have found that his recommendations are very sound, and over time, have seen that the investments perform exactly in the manner that he predicted, which is of great comfort to the client. He is also very transparent in his dealings, and his system allows the client to view the performance of their investments at any point of time.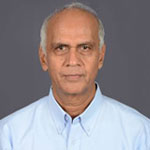 K. Balasubramanian
Former Executive Director & Country Head American Express Bank
Mr. Vijayakumar has been helping me manage my investments for more than 10 years. His commitment and service quality are excellent.
Karthik Ramaswamy
CFO Al Moammar Information Systems Co, Saudi Arabia
As a personal financial advisor, Mr. Vijayakumar is a complete professional who provides financial advice and services to clients according to their specific needs. He has the expertise and experience to deliver solutions tailored to customers' needs, avoid costly errors, and mitigate risk, as well as offer a suite of services and products aligned with clients' current and future goals. His years of professional experience as a banker and his rich acumen, certainly is a great asset to all the clients. I wish Mr. Vijayakumar and his company www.click4mf.com, all the best and good luck.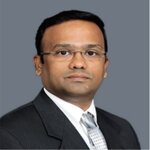 Radhakrishnan Balaji
Founder & CEO, KavNiya Technology Solutions
Mr. Vijaykumar, Genuine interest, knowledge and Passion in achieving the goal for clients make a true professional investment advisor. You have this and more. Your dedication to business excellence sets you and your team apart from the rest. It has been a blessing for me and my family, to have acquainted with you over the past couple of years. Your strategy has shown that we could survive any financial hurricanes and storms, be it a minor or a major event.
What really impresses me is the way you take the time to understand where we are and your lateral thinking and common sense approach. Your caring and ethical demeanour elicits my trust and respect. Keep up the excellent work. Your service is indeed a service to humanity. Thank you!!